EMV Ltd – August 2021 Newsletter
25 August 2021 | By Shelly Parker

Are you looking for a New Vending & Refreshment Service provider who really care?
East Midlands Vending Ltd has a team of people with many years of experience in the vending industry. Formed in 2020, working with likeminded businesses in Nottingham, Derby, Leicester, Sheffield and surrounding areas.
Are you searching for excellent customer service and quick reaction times? Why not try monthly membership plans where you only pay for the service you need? Maybe you just want a local service team who really care about you and your people? Feel free to call me anytime for friendly chat on 0800 002 9338.
Rak Ladva
Sales Director – East Midlands Vending
rak@eastmidlandsvending.com
What's New for the Workplace? The Swing by Necta The latest snack machine on the market
We are proud to present to you the Swing by Necta – Designed to comply with the new F-Gas regulation review 2022, this machine has been launched early due to high demand.
If your business would benefit from the greenest snack and cold drinks machine on the market – set the standard high and give us a call on 0800 002 9338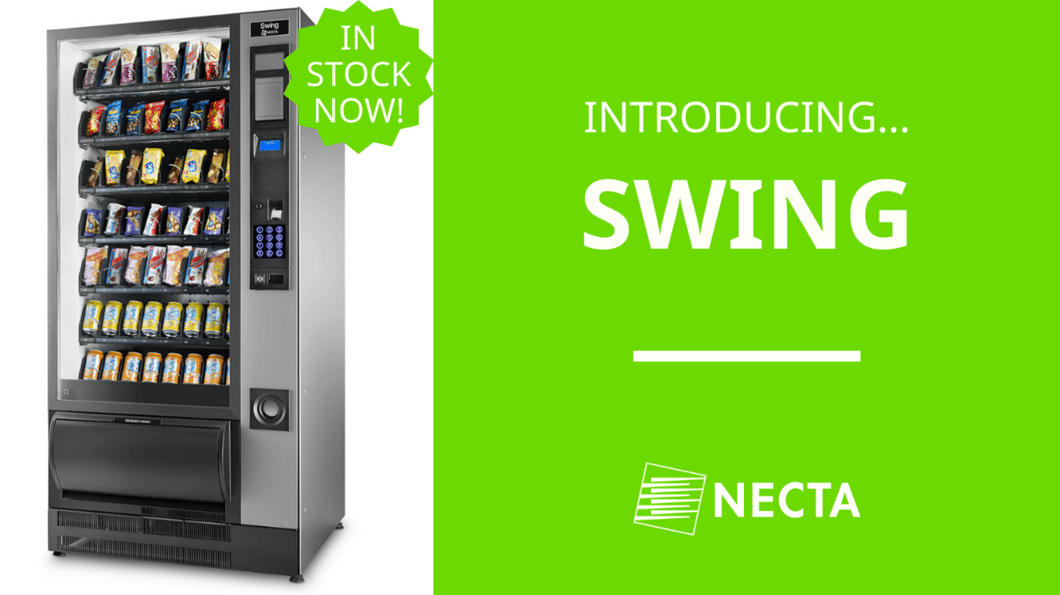 Recycle your crisp packets and help your local community
We hear it talked about so often….how human activity is effecting climate change and what can we all do! The problem seems so large, as individuals we feel we can have little impact, but consider it in another way…if the little things we do add up to cause the problem, it's the little things we can do that can slowly add up to help the solution.

As a local vending operator East Midlands Vending Ltd want to help and make a difference. As part of our Staff Choice Charity, this year we have selected Rumbletums our local community café. Rumbletums Café is a supported training project for young people with a learning disability, some of whom may also have an additional physical disability.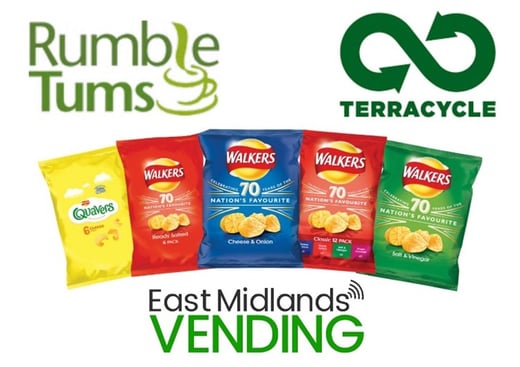 East Midlands Vending Ltd locate collection boxes alongside all our snack and crisp vending machines then we remove the recyclable waste from our client sites to our central storage location before transporting it to our local Rumbletums café. Terracycle continue the process as they separate the crisp packets by plastic type, clean and then extrude into plastic pellets to make new recycled products. Building this simple recycling initiative into our everyday operation at East Midlands Vending Ltd we are able to support our community café to raise funds and recycle waste into new channels.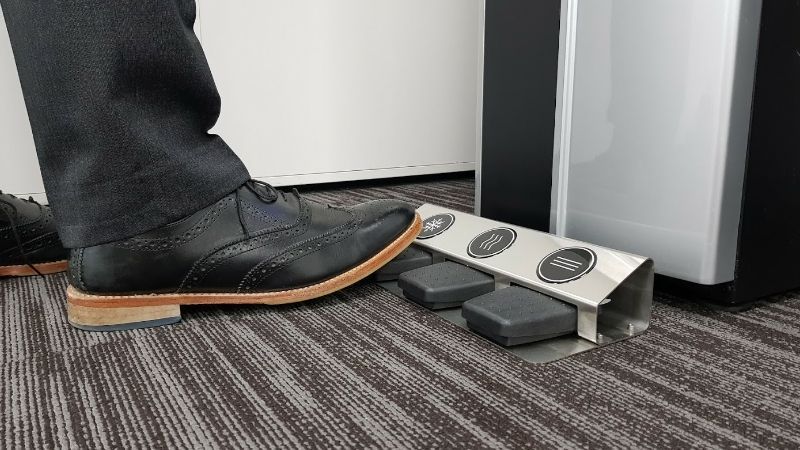 Reducing risk of contamination and keeping staff and customers safe has become a priority for all businesses. Borg & Overström have designed a low-cost solution that really works. Available with all new water coolers as well as the option to retrofit to your existing coolers.
Contact us now to discuss having them in your business
Whether you're in an office, college, call centre, studio, council, hospital, arena, workshop, warehouse, manufacturing plant or shop…in fact anywhere, we have a refreshment solution perfect for you!
East Midlands Vending Ltd are a friendly team of specialists who can give impartial advice for your business no matter what size.
Visit our website or call us on 0800 002 9338